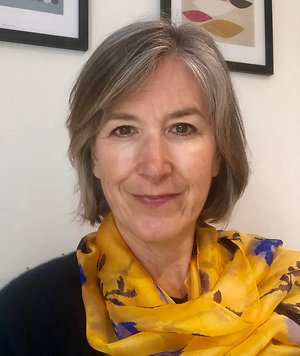 Psychotherapy and counselling in Esher (near Hersham, Kingston upon Thames, Claygate, Oxshott, Walton, Weybridge and Thames Ditton).




Hello and welome. My name is Emma Brett-Jones and I am a qualified and experienced psychodynamic counsellor and psychotherapist.

If you have found my website then perhaps you are experiencing some worries. Often people experience emotional difficulties during their lives and at times turn to a therapist to help reflect on their situation.

You may be struggling with feelings of anxiety, low self-esteem or coping with depression. Perhaps you are at a point of crisis, experiencing a relationship breakdown or facing major work/life changes such as parenthood, redundancy, retirement or bereavement. It could be that you recognise patterns that seem to be repeated throughout your life and simply feel stuck.

We are living in a uncertain times. The experience of the pandemic was unprecedented. We now face the cost of living crisis, the climate crisis and wars in Ukraine and the Middle East. These harsh realities can impact our sense of safety in the world and contribute to feelings of stress, powerlessness and anxiety.

My work as a counsellor and psychotherapist is to provide a confidential, safe and calm setting for you to talk and for us think together about your situation. Reaching out to a therapist may feel daunting and I understand it can require a lot of courage to speak to a stranger about your feelings. Once trust is established, therapy can help you to gain greater self-awareness and a deeper understanding of your relationships. In particular the psychodynamic approach can help to reveal the underlying causes of present day difficulties, which can enable you to make choices about the life situations you may be facing.

I work both face-to-face in-person and on zoom.

My private practice is in Esher providing counselling and psychotherapy within easy reach of Claygate, Hersham, Cobham, Kingston Upon Thames, Oxshott, Walton, Surbiton, Weybridge and Thames Ditton.



Psychodynamic approach


I am experienced in helping clients who have been struggling with:


feeling stressed or anxious
experiencing low self-esteem or a lack of confidence
finding it difficult to make or sustain good relationships
repeatedly being involved in destructive or unsatisfactory relationships
performance anxiety, managing the demands of high level careers
struggling with family conflicts
work-related stress
panic attacks
anxiety or fears
coming to terms with losses such as separation, redundancy or bereavement
feeling depressed, sad or empty
lacking a sense of purpose or meaning in life
coming to terms with one's sexuality
physical or body image problems


My practice is within easy reach of Esher, Walton, Hersham, Claygate, Cobham, Thames Ditton and Kingston-upon-Thames. It is 10 minutes walk from Claygate Station and 2 minutes walk to a K3 bus stop. There is free parking available on the street or side roads. There are toilet facilities at my practice. If you would like to meet for an initial consultation, email or call me. If I'm unable to take your call please leave a telephone message and I will contact you as soon as possible. The consultation is an opportunity to discuss what is troubling you, for us to think together about your situation and to decide if therapy may be suitable for you at this time. I aim to respond to all enquiries within 24 hours.

I am a member of the BPC and BACP and abide by their codes of ethics, professional conduct and practice. I have full professional indemnity insurance.




I am a psychotherapist and counsellor working with all of the above issues in Esher (convenient for Kingston Upon Thames, Claygate, Oxshott, Hersham, Cobham, Weybridge, Walton, Surbiton and Thames Ditton) Surrey.